Special Course

Bachelor party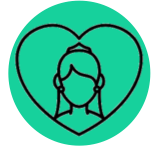 Come celebrate your bachelor party by cooking with your friends around: 2 sweet recipes or 1 sweet recipe + 1 salty recipe accompanied by a chef!
At the end of the course you can enjoy your dishes around the table or take them away.
We offer different menus, but if your best friend future groom dreams of know-how a Paris-Brest or a sole meunière, we adapt the recipes according to his desires.
From 8 people, offered for the groom from 10 people.