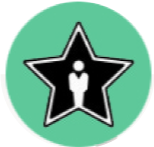 Come spend a special moment, alone or in pairs, accompanied by a chef to make a complete menu in 2 hours and 30 minutes in a fully equipped kitchen workshop.
A desire ? A favorite dessert ? Feel free to send us your ideas and desires for the development of the menu. You can also be surprised by a menu 100% concocted by our chefs.
You can then enjoy your dishes accompanied by wine or take them away.
Examples of menu:
Holiday menu
Crayfish Sabayon with truffle
Guinea fowl ham with morels cream, chestnut muslin

White chocolate log with speculos, italian meringue
Lyonnais menu

Poultry liver cake, madeira sauce

The real quenelles of Lyon, financial sauce
Praline tart